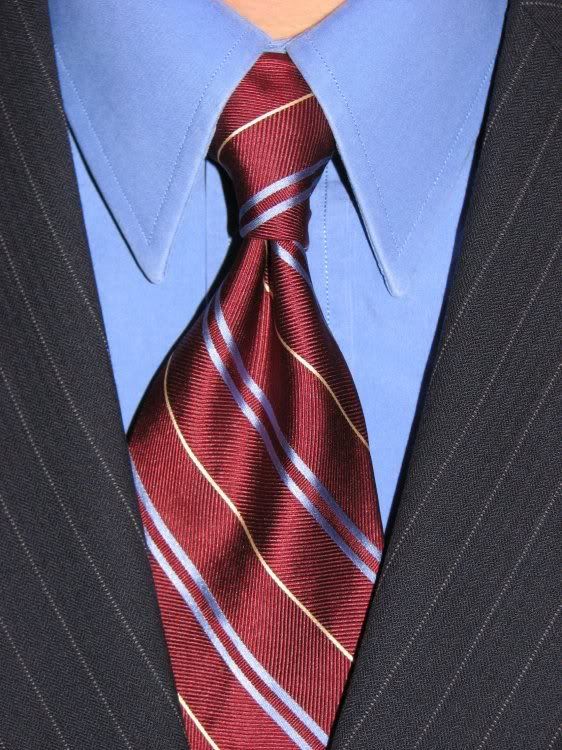 What would the neckwear world be like without striped ties? Less ordinary is my guess. I do like striped ties though because, generally, they're easy to conglomerate and they also make it easy to coordinate and contrast at the same time. Generally and today is no exception.
The burgundy background is the contrast to the suit (and shirt too, I guess) and the blue stripe is the coordination with the shirt. Nothing like stating the obvious, I guess. Oh, and the white stripe on the tie corrdinates with the white stripe on the suit? Yeah, I'm pushing it a bit.
I also guess that I'm running out of things to write about. A Summer lull maybe. A muse is what I need. A new tie maybe. Maybe I ought to go down to Denver this weekend and check some thrift shops for something out of my norm to shake things up a bit. Definitely an idea with merit.