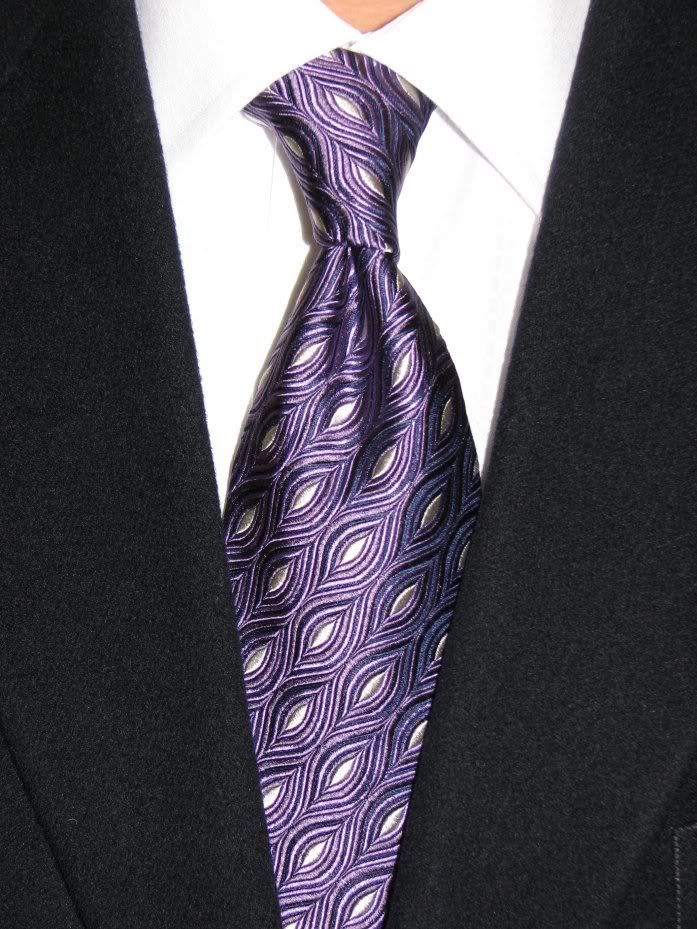 This is the first time I've conglomerated purple with navy. I think it is anyway. The necktie is a Robert Talbott Best of Class for Nordstrom and another Ebay acquisition. The dark squiggles in between the purple squiggles are navy which is the reason I decided to try the navy sport coat. I think it works pretty well. And, of course, the white centers of the "eyes" is why I conglomerated the whole thing with a white dress shirt.
The dress shirt is different than any other dress shirt I've ever worn. It's not that it's white or has a spread collar though. It's textured. I think the combination of the flash and reducing the size of the picture washed out the texture of the shirt. That's too bad because it really adds to the overall interest of the conglomeration. Here's the manufacturers picture of the shirt with a closeup:
The tie is sure to be a favorite for a long time to come. I think it'll be conglomerated with something gray next time. That's what I was thinking before I saw it live and in person.