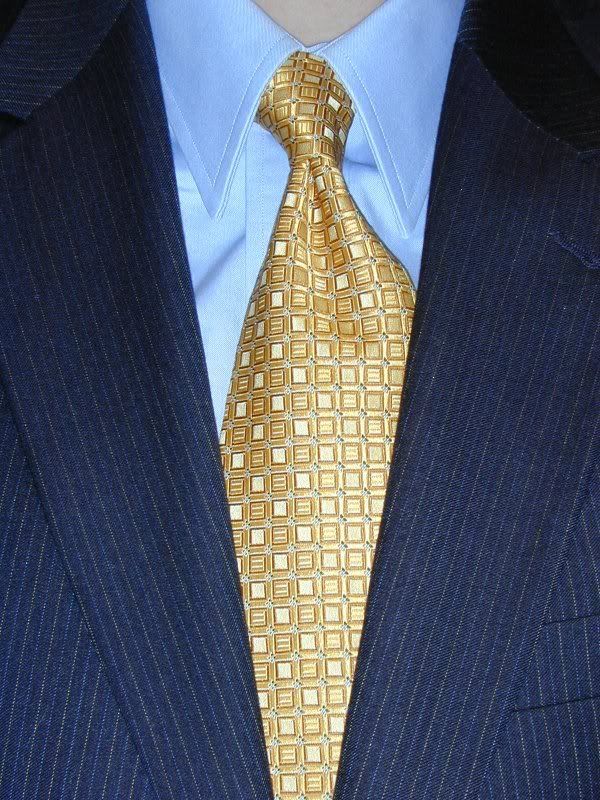 Out of all the neckties that I have, I cannot get any but gold neckties to work with my charcoal suit to my satisfaction. The suit has a gold and a blue pinstripe. One would think that I would be able to find a blue tie that would work. So far that is not the case.
Yesterday (Sunday) I mixed it up a bit and wore a regular blue shirt instead of a french blue. Oooo Ahhhhh! I did manage to wear a different, but still gold, necktie. I guess I'm going to have to actually go out and shop for a tie that will work. I've been meaning to look for another tie to conglomerate with
the shirt
I wore a few weeks back. Wish me luck. I'm going to need it.